Value retention and sustainability that will also pay off for future generations.
The Rio rosewood veneered lounge chairs are exceptional classics that have been under species protection since the early 1990s.
Authentically restored or very well-preserved lounge chairs with ottomans from this period can reach from 6,500 euros to 15,000 euros and more in auctions and well-known galleries. Depending on the vintage and provenance.
Other types of veneer include the cultivated Santos rosewood, European/American cherry and walnut.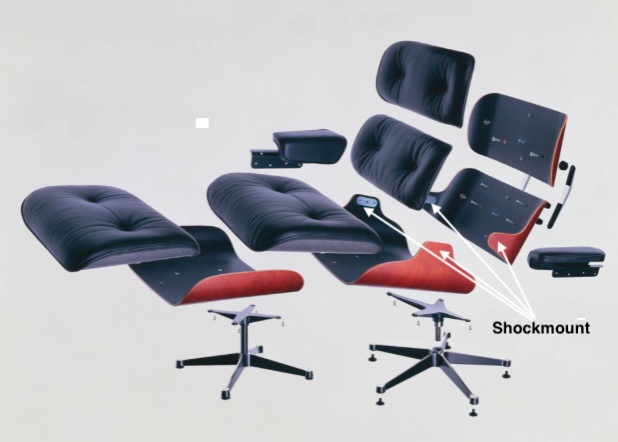 In addition to visual defects, such as the condition of the seat upholstery, armrests and veneer surfaces due to age, the environment in which they were used, care and use, special attention is paid to the four vibration dampers (the so-called shock mount) as the central connecting and supporting elements of the shells and armrests of the lounge chair.
We recommend replacing the shock mount after 15-20 years, taking into account the general condition of the lounge chair.
All trades are carried out by us on site, we do not give any work to the outside. We only use original authorized Vitra spare parts.